LAUNCH OF MINING STRATEGIC PLAN
Joint Launch of the Strategic Plan and the National Petroleum (Exploration and Production) Policy by the Minister of Mining, Hon. Monica Chang'anamuno - MP
Ministry`s background
The Ministry of Mining is responsible for promoting and regulating the Solid Minerals and the Upstream Petroleum Sectors for socio-economic growth and development of Malawi. The Ministry has two technical departments namely: Department of Mines and Geological Survey Department. Its operations are aligned with Mines and Mineral Act of 2019; Petroleum (Exploration and Production) Act of 1983; Explosives Act of 1967; Malawi Vision 2063 and other cross-cutting pieces of legislations and policies.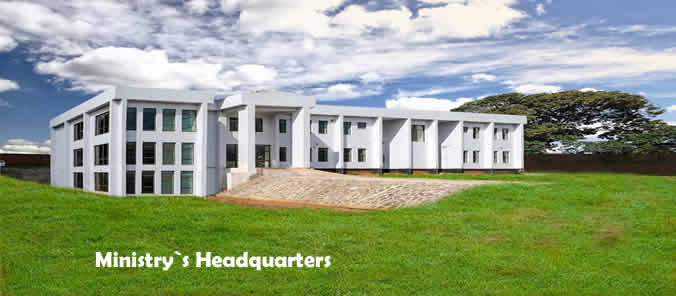 The Ministry is mandated to ensure the sustainable development and utilization of mineral and petroleum resources for socioeconomic growth and development of the country.
MINISTRY`S OVERVIEW
The Ministry was established to spearhead mining and petroleum development as a way of diversifying the economic base of the country.
Some of the major Extractive Companies operating in Malawi's Mining sector, drilling at the recently acquired Livingstonia tenement in Rumphi North and at regional prospects like Chilumba.
Linkage between Mining and MW2063
The Malawi Vision 2063 (MW2063) identifies mining as one of the strategic sectors that have potential to support industrialisation of the country's economy. In its initial 10-year MW2063 implementation plan, the country aims at harnessing the mining sector in value addition and increase export of finished products.

Mchenga Coal Mine is located in Rumphi district along Mzuzu – Karonga M1 road. The mine is in the Livingstonia coalfield and is the second-largest coal mine in the country after Kasikizi coal mine. The Coal produced from Mchenga is mainly used in Malawi for energy production whilst a small proportion is exported outside the country.
COVID-19 SITUATION UPDATES
The Ministry implemented a number of health and safety measures to ensure the working environment is as safe.
Follow us on YouTube video
Malawi`s mining sector: identified as one of the key priority sectors that can turn round the economy and is expected to rise to between 10% and 20% when all the upcoming mining projects are in full operation.
Samples extracted in Malawi
Kayelekera Uranium Mine
New investors in Kayelekera Uranium Mine (KUM) in Karonga, Lotus Resources Limited, have announced commencement of drilling at the recently acquired Livingstonia tenement in Rumphi.
More info